PUBLISHED ARTICLES
What is the Difference between Ethernet Cable, Fiber and T1?
DATA CENTER:
One Wilshire
Los Angeles, CA 90017
CORPORATE:
6720 Bright Ave
Whittier, CA 90601

PHONE:
Toll Free: (877) 822-5565
Local: (213) 403-0111
Fax: (562) 698-2552
WHAT IS A T1 LINE?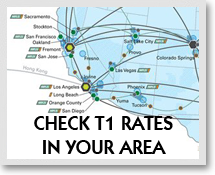 T1 lines are the industry standard by what most Internet is measured. They are connected by reliable copper pairs and connected to innovative fiber optic wire. T1 lines are capable of delivering information at speeds that are just not able to be accomplished by other methods like DSL or cable.
READ MORE

HOW TO SELECT THE RIGHT INTERNET CONNECTION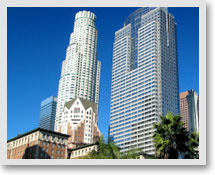 If performance and reliability goals are not achieved, businesses can lose a lot of money. Because of that, it's important to make the decision of choosing a Los Angeles Internet service provider very carefully. These steps will help you decide an ideal choice for your online needs.
READ MORE

CHOOSING THE BEST INTERNET SERVICE PROVIDER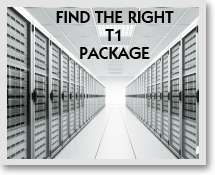 With the guaranteed strength of a T1 Internet service the cost can be a big factor and the question remains, is it worth it? For businesses that rely on that an internet connection for the majority of communications, the Internet connection becomes the most vital part of their business.
READ MORE

BENEFITS OF COLOCATION HOSTING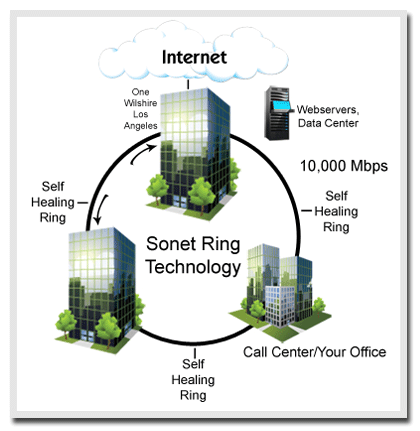 Having your connection hosted through a reliable and experienced colocation hosting provider would allow the absolute most uptime possible for your servers and connecting to the world. At a colocation hosting facility everything is naturally redundant. So if anything fails in 99% of the cases power or internet issues will most likely go unnoticed.
READ MORE

DDOS ATTACK SERVICE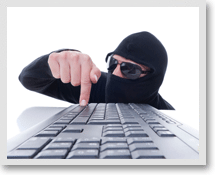 DDoS attacks are a serious threat to every business regardless of where your business is located on the globe. DDoS attackers work around the globe and clock to find loop holes or cracks within internet networks and business systems in order to gain control over a targeted business. The goal of the attacker is to incapacitate a business or...
READ MORE

WHAT IS THE DIFFERENCE BETWEEN ETHERNET, CABLE, FIBER OPTICS AND T1?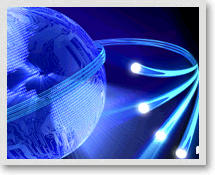 One of the most important decisions that a business needs to make in order to maximize their productivity is choosing an Internet connection that deliv ers a balance of price and performance. In today's technology age, solutions such as dial-up and even DSL connections are becoming increasingly unable to support the demands of uploading and downloading speeds necessary for a company to manage...
READ MORE