DDoS Attack Service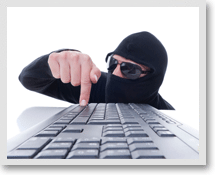 DDoS attacks are a serious threat to every business regardless of where your business is located on the globe. DDoS attackers work around the globe and clock to find loop holes or cracks within internet networks and business systems in order to gain control over a targeted business. The goal of the attacker is to incapacitate a business or government agency.
This type of attack can cost businesses & victims tens of thousands (or millions) of dollars in loss of productivity, revenue and reputation by causing significant downtime using technically vulnerable resources accessible through the internet. In most cases IT personnel are unaware of their potential systems and network weakness due to the fact that they have never dealt with such a force like this before.
What is a DDoS Attack?
Distributed Denial of Service (DDoS) can completely paralyze an Internet cluster or system by gaining dominion over network links, domain name servers, firewalls and routers with phony web traffic from hundreds, thousands or millions of different requests and in different packet sizes each second. This type of attack can replicate your normal business internet traffic and often go unnoticed until severe outages are made apparent or additional resources are required to sustain the additional traffic load.
Imagine your customers not being able to access your website or you are unable to send any information out from our network? Well, this is what can happen if you become a victim of a DDoS attack. It can use up all of your bandwidth and prevent you from obtaining online sign-ups, sales and sending emails. This type of threat is aimed at potentially sabotaging any business.
We can help avoid, sustain and control a DDoS Attack !
Can you really help prevent an attack? There are actually people who believe that it is impossible to guard against a DDoS attack. This is untrue. There are a variety of ways to protect your business from this type of threat.
Notice how large companies like Microsoft, PayPal and MasterCard spend a substantial amount of money protecting their websites from hackers? The good news is you don't have to spend the amount of money these large companies use to protect their business. Whether you're a small business owner or large corporation, our team and systems will help prevent your business from being disrupted due to this type of attack.
If you are serious about maintaining your business, it is highly recommended that you invest in a DDoS hosting provider like us who has experience and proven references. This will help protect your business from a potential attack, if you are currently under attack we can help you mitigate the intruder and defend your network and business assets.
Using our world class network, data centers, servers, software, systems and engineers we will help you every step of the way to avoid, sustain and control a DDoS attack.

Enquire more about our DDoS services
RELATED ARTICLES:
May 24 2012 | National Cyber Alert System: