USA SUPPORT
Our Network Operations Center

Our USA NOC will work with you and the onsite tech to activate your new Dedicated Internet Services. Our Technician will not leave your site until you are satisfied.

Account Information

All necessary account information and access to your new web portal will be sent to you prior to installation. Your online portal will become active after installation has been successfully completed.

Seasoned Professional Technicians

Are at your service to help you gain everything you need out of your new high speed Dedicated Internet Service. They will work with you to ensure that you are receiving the best service from our connections.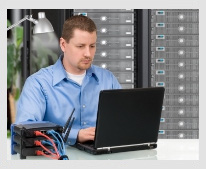 Our USA based project coordinator will work with you to install your new services.
Installation time frames are different for each product. T1's can take from 25-45 days for installation, Ethernet internet can take from 1 week to 45 days for installation and any colocation or hosting services can take from 1 day to 2-3 weeks depending on the type of service and equipment required to diligently support your needs.
Below is a typical installation flow for T1, DS3 or T3, OCx & off net Ethernet service installations.
1. Week 1 - Once your order is confirmed a project coordinator will contact you to discuss the technical details and schedule for your new service.
2. Week 2/3 - All services are ordered and we begin to build your new circuit and dedicated routing. You will receive an email with account number and installation schedule. Installation typically takes between 25-45 business days to complete both primary and back up connections.
3. Week 3/4 - We will ship or hand deliver prior to installation any equipment necessary to support the new services you are ordering.
4. Week 4/5 - Installation typically takes between 20-35 business days to complete both primary and back up connections. Installation delays can happen with new construction buildings, should certain technical details change or if a certain building requires additional facilities to be able to support Dedicated Internet Services this may add to additional delays.
Preparation for installation:
1. Internet T1 will coordinate everything necessary with you in order for you to use your new services. Our technicians will not leave your location until you are satisfied with our service.
2. Please allow our technicians full access into your building to install the necessary equipment. Delays to your service may result if a technician is turned away.
PROMPT SUPPORT
Personal Account Manager
Every account gets assigned its personal account manager and don't be surprised if it's the CEO. Our management team gets personally involved with customers daily and stays involved with all aspects of customer management and product service.
Account support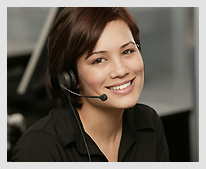 Once your internet installation is completed:
You will be able to access your online tools through our corporate website customer portal. https://secureportal.globalitcom.com
Our billing team will send your username and password to access your account online. Here you can view invoices, view IP information, view web in / out traffic statistics, reboot equipment and open a ticket request or trouble ticket online.
Contact Us