Find an Internet Service Provider that is Suited for your Business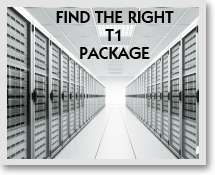 What makes Internet T1 different from other service providers?
Every business needs a fast and reliable Internet service to thrive today. If everyday communication or record-keeping came to a halt, it would have drastic effects on any business. How does a business ensure that its Internet service is fast and reliable enough to keep up with its needs? By using a reliable Internet service provider.
A Positive Investment
With the guaranteed strength of a T1Internet service the cost can be a factor. For businesses that rely on that type of connection as a vital part of their business it is a very positive investment. You can expect to pay approximately three hundred dollars a month and more depending on the area.
Share the Wealth
Recently businesses have been able to take advantage of Internet T1 service by sharing with another business. This is done in situations where many businesses share one main building. This works well where a business might only have the need of this service for things such as credit card transactions, inventory management, medical imaging or the transmission of large files.

T1 Internet Service
In today's technologically charged communications services the faster the speed the more competitive a business will be. One way to obtain a super charged telephone and Internet connection is to contact local Internet service providers. This type of Internet service can carry 24 channels or more creating signals that can move in multiple directions. It is used for the transmission of both voice and data. The speed is sixty times faster than a regular residential service, generating a gauranteed up and down speed of 1.544 megabits per second. When time is money in the business world this type of system is a very wise business choice.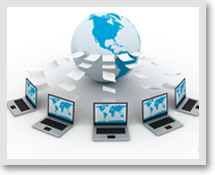 A T1 Internet service is connected through copper and into a fiber optic network that uses pulses of light to transmit data. The bandwidth is very large creating a consistent, strong signal. The fiber optic wire connects to a T1 Internet service provider. The Internet service provider (ISP) will then direct the information to move from a web server to the individual T1 customers opening up their connections. The speeds are guaranteed to be consistent and secure. Many businesses count on being online twenty four hours a day with no room for down time. The T1 provides this and will offer penalties should they fail to meet these standards.
With a T1 line, both upload and download speeds are 1.544 Mbps. The bandwidth is not shared or limited in any way unlike DSL or cable. Cable and DSL Internet are known for slow performance in the evenings due to bandwidth availability being dependent upon the amount of Internet usage in an entire neighborhood. On the other hand, the wire on a T1 line is not shared with anyone else. There is no need to worry about Internet slowness in the evening when it comes to a T1 line. Those that need higher speeds can bond multiple T1 lines together. For example, a 3 megabit connection is possible by order two T1 lines. As a business expands over the coming months and years, the technology in T1 hardware can scale upwards.
It is important to choose an Internet service provider who will not only provide your business with a high-quality Internet connection, but fast and friendly support if something should go wrong or if you have questions. Internet T1 is a leading Internet Service provider with premium customer service in the Los Angeles area providing high quality T1 connections. Account managers are always available to assist you and your connections are monitored to prevent any minor issues from growing. In addition, technicians are available to assist you online or over the phone.