DEDICATED SERVERS
Technology advances bring about big changes and the opportunity to improve operations or consolidate services which is why selecting the right vendor to help achieve your IT goals is one of the most important decisions every business can make. At GLOBAL IT, Internet T1 our world class data centers, networks, hardware and engineers are readily available to support the growing business internet demands. Our systems are designed for maximum uptime, speed and our team will assist you or prepare and support your business with high availability dedicated and virtual servers, software loads, IT support and many more. More and more companies are taking advantage of the advances in dedicated & virtual servers hosted in an Internet T1, GLOBAL IT colocation / data center.
VIRTUALIZATION
Outsource your dedicated, virtual server needs to Internet T1, GLOBAL IT. Dedicated virtual servers have many uses and are ideal for primary web server functions or backup/redundant needs. At Internet T1, GLOBAL IT offers the opportunity to host dedicated and virtual servers in any one of our premium co-location facilities, Los Angeles CA, Phoenix AZ or Newark NJ data centers. Diversity should be the centerpiece of any disaster recovery plan. Critical business services that manage important processes, like every day communications and sales, rely on technologies to be reliable and that is why more and more companies are choosing to work with us as a trusted vendor and reliable partner.

Many companies construct expensive server rooms that house redundant servers, racks, cooling, and networking equipment. These sites are often under equipped, over budget and come with many natural flaws.

Moving into our co-location or data center model provides a more affordable, low maintenance reliable alternative to construction. Internet T1, GLOBAL IT facilities provide rack space, power, cooling, static IP addresses, technical and operational support. We include free services like remote hands, inspections and power reboots are automated through our control panel and controlled from anywhere and on any device like a cell phone, PDA.
Colocation Los Angeles
Internet T1, GLOBAL IT brings two of the most ideal data centers in all of the USA, and world in a safe, secure environment and at an affordable rate to you.

NOC technicians will support and assist you if ever you need remote support for power reboots, hard drives, memory upgrades etc.
Test our network speed:
DEDICATED and VIRTUAL SERVERS
Customize any server to any configuration with one of our account managers or an engineer. Simply discuss your needs with one of our friendly professionals.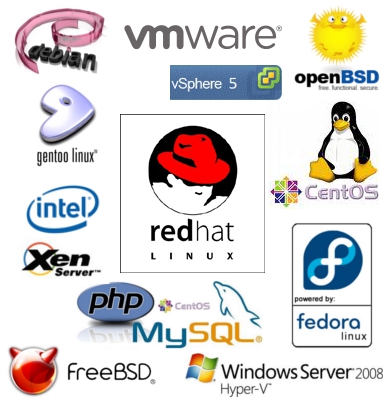 Dedicated and Virtual Servers
If you are looking for virtualization software like VMware Internet T1, GLOBAL IT offers many ideal solutions to technology. Whether you need a basic server or a more advanced Internet T1, GLOBAL IT's many options allow companies to quickly deploy new servers and remote proxies quickly. In our secure locations all hardware or software is located securely in floor mounted Telco colocation racks and 110v/120v power is provided (208v/240v optional) with A+B power options. After installation, you are able to reboot dedicated servers though our customer portal or our experienced technicians can reboot, replace hard drives, and assist with upgrades as you require.

Security is robust, so you don't need to worry about your equipment or data. At all times in the data center supervision is required to ensure your assets and those of other businesses are protected and monitored 24/7/365 using motion detection security cameras.

At the edge of merging networks, having high performance is a significant advantage and our latencies are of the lowest in the industry along with speeds reaching capacities of 10Gbps. Such high transfer rates translate to low latency for improved end user network application performance, so users and customers will be impressed with the sudden improvements in using our network and facilities.
VMWARE
VIRTUALIZATION
ESXi
HYPERVISOR
vSPHERE
CENTOS
LINUX
DEBIAN
FEDORA
FREE BSD
OPEN BSD
GENTOO
REDHAT
WINDOWS
WINDOWS 2008 R2
CLOUD HOSTING
INTEL
QUAD CORE
1GB - 64GB RAM OPTIONS
DELL
IBM
LENOVO
HP
NAS
Burstable 100Mbps, 1Gbps+ or 10Gbps Connections
Low Latency
Multi-homed Connections
BGP routing
Static IP addresses
Highest quality affordable bandwidth
Cross Connect to Tier 1 Carriers
DS3, T1, Ethernet & Fiber
Connect to over 300 Carriers
Installation Assistance
Server Configuration Assistance
Remote Hands
NOC Support
Free Server Reboots
Fast and Responsive
Superior Customer Service
Secure and monitored 24/7/365
All Systems Monitored by NOC
Forced Air Cooled
Backup Data Center
integration
Integration is made easy. Our professional technicians will handle the installation for you; this ensures the correct installation of your servers and faster uptime. Just supply us with your configuration requirements or ship your equipment to our technicians and a project manager will work with you to ensure the proper installation & configuration is followed to ensure a faster turn around and uptime.