HOME
>>
COLOCATION
Hand selected IT data centers to achieve faster latency for you and your users, more uptime and consistently affordable, reliable Internet Network Access without compromising quality.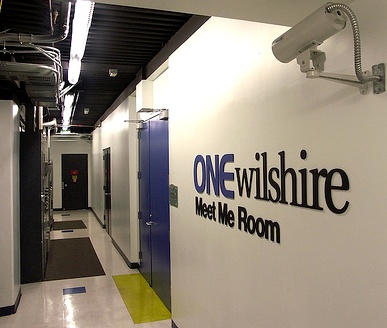 Unlike other internet network operators, Internet T1 / GLOBAL IT avoid network aggregation issues by planning engineering ahead of time and ensuring we have enough capacity as promised. Many other network providers under engineer and overload their networks causing obvious internet over utilization and potential upstream peering issues between networks which ultimately results in downtime or limited connectivity for you.

Internet T1 is a GLOBAL IT company and one stop shop for all network infrastructure, internet or web needs and technical support.
If you are looking for more uptime, faster networks and with a hands on approach to your internet needs; Internet T1 / GLOBAL IT has the knowledge, technology and networks to help you can achieve the set goals for your data center colocation space.
ARTICLE - BENEFITS OF COLOCATION HOSTING
IT Data Center Los Angeles
Internet T1 powered by GLOBAL IT offers true Tier-1 Data Center, Colocation and Tier-1 carrier connection options available at affordable costs and all with technical expertise to aid every business who is looking for quality and service guaranteed.
Our locations

165 Halsey Street. Newark, NJ - Equinix
624 Grand Ave. Los Angeles, CA - One Wilshire
650 Grand Ave. Los Angeles, CA
800 S Hope Ave. Los Agneles, CA
3402 E. University Dr. Phoenix, AZ

Facilities SAS 70 Type 2 certified
Redundant GIG-E fiber paths from multiple Tier-1 carriers
All facilities monitored and accessible by customers 24/7
"Remote hands" support for all customers
Free server reboots and inspections
AC and DC power backed-up by generators, batteries, and UPS
Air conditioning and fire suppression systems built to industry standards
Specialized build-out/consulting/service program for start-up companies
VPN, MPLS and Private Line options
Data Center and Enterprise Cisco Routers
Guaranteed 99.999% uptime
Network Uptime 100%
Latency Guarantee - 65 milliseconds
Packet Loss, less than 1%
Network Jitter, less than 1 Millisecond
Los Angeles NOC Support 24/7/365
DDOS Mitigation
Automated Monitoring
Worry free Colocation Hosting
Read Our Full SLA
Geographical Diversity
With facilities in Newark New Jersey and Phoenix Arizona and One Wilshire Los Angeles Internet T1 powered by GLOBAL IT is able to support technical operations with geographical diversity for the demanding business.
Power: AC 110V/120V

208V/240V
480V 3 Phase available
DC 12000 Volts with 24hr Battery backup

Generators: 6 x 2000KW, 20,000 Gallons of diesel fuel
Air Conditioning: Redundant 225 ton Liebert A/C units
Security: Card Access and CCTV
Fire Safety: Pre-action fire suppression/smoke detectors

(VESDA system in use at One Wilshire)

Technical Support: Hardware/Software 24/7

Over 30 Years combined experience
Cisco Certified (CCNP, CCNA)
Linux, UNIX, BSD etc.
VMware vendor
Windows certified (MSCE, MSCP)
Dell and IBM vendor

Connectivity: Access to the One Wilshire Los Angeles meet-me-room which holds over 300 carrier networks.
Bandwidth: Cisco Data Center equipped

BGP Tier-1 GIG-E uplinks
Network and peering monitoring
Bandwidth graphs

Fiber: Single and Multimode fiber options
Monitoring and Control: Ubersmith Data Center Colocation Control System

Power rebooting from portal
IPKVM access available
why choose us
Internet T1 and GLOBAL IT work hard every day to outperform all of their competitors with the best in products, services and consistent customer service.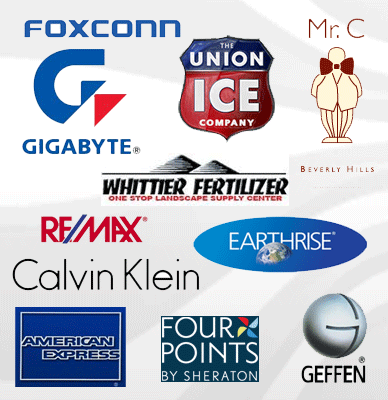 With industry leading technology, networks, products, services and customer service makes them stand amongst the best in this high technology, infrastructure industry. Internet T1 and GLOBAL IT make it very easy to business with them and all with a smile.
Don't be surprised to find Internet T1 and GLOBAL IT go above and beyond to professionally service your business needs, they take all necessary actions to assist their customers. If you need technical recommendations internet T1 and GLOBAL IT are available and willing to discuss as a consultancy approach as and when needed. If you are an international customer, they can be your hands, eyes and ears to service reliable and fast Data Center IT services to act on your behalf.
Just ask any one of their customers about how happy they are with their services, products and price.
ARTICLE - BENEFITS OF COLOCATION HOSTING